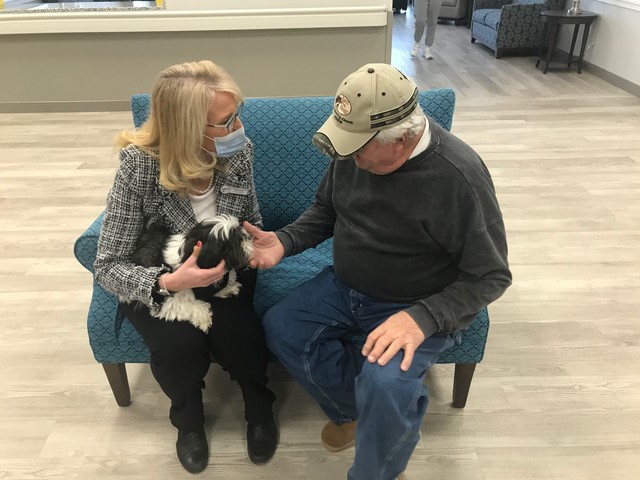 Fulfilling a lifelong dream of caring for others
"Not only does she care about the welfare of her building, she cares about each individual staff member and most importantly is the voice of the residents," said The Landings of Cabarrus Admissions Director, Harriet Boner. "The Landings of Cabarrus is very lucky to have her."
Debbie Hummel has been described by her coworkers as "compassionate, knowledgeable and kind." She currently serves as Executive Director at The Landings of Cabarrus, and has been with The Landings' family of communities for more than four years. Debbie took on the leadership of the community in early 2020.
Prior to Debbie's time serving as the community's Executive Director, she worked as a nurse for 30 years — fulfilling a lifelong dream of caring for others. Debbie was attracted to The Landings because of her passion for working with older adults.
"I've always enjoyed helping people. Even as a young girl, I had aspirations of being a nurse. Through caregiving over the years, I've found that I especially love working with seniors," Debbie said. 
Outside of her work life, Debbie enjoys spending time with her three children, going on hikes, and biking through the great outdoors. 
"Not only does she care about the welfare of her building, she cares about each individual staff member and most importantly is the voice of the residents," said The Landings of Cabarrus Admissions Director, Harriet Boner. "The Landings of Cabarrus is very lucky to have her."